Verlag für moderne Kunst
During the time I've been working as a freelance developer I got to build the new website for the Austrian contemporary art book publisher Verlag für moderne Kunst in Vienna. View the live site in your browser:
The store-section of the site should be able to handle three different types of products: Artbooks, limited art prints, as well as various physical goods such as bags, coffee mugs, or calendars. We started this project using WordPress as a CMS, which was a client preference at the time. The WooCommerce extension should handle all e-commerce functionality of the site. And because the content also needed to be translated into multiple languages, we went ahead and installed the WPML plugin, which ultimately turned the site into one. Slow. Mess!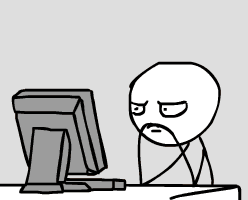 On the bright side: This moment should be the last time I ever needed to touch WordPress code.
Craft CMS
At this point I already had some experience with a relatively new content management system called Craft CMS and they had also just launched their own, first-party e-commerce plugin called Craft Commerce. I could convince the client to scrape together some more money and basically re-wrote the whole website for the new ecosystem, which turned out to be the right decision for both, my brain to not turn into jelly, and also for the client and content editors, because they immediately fell in love with Craft CMS.
This project is further being maintained by design and development studio szenario in Vienna.